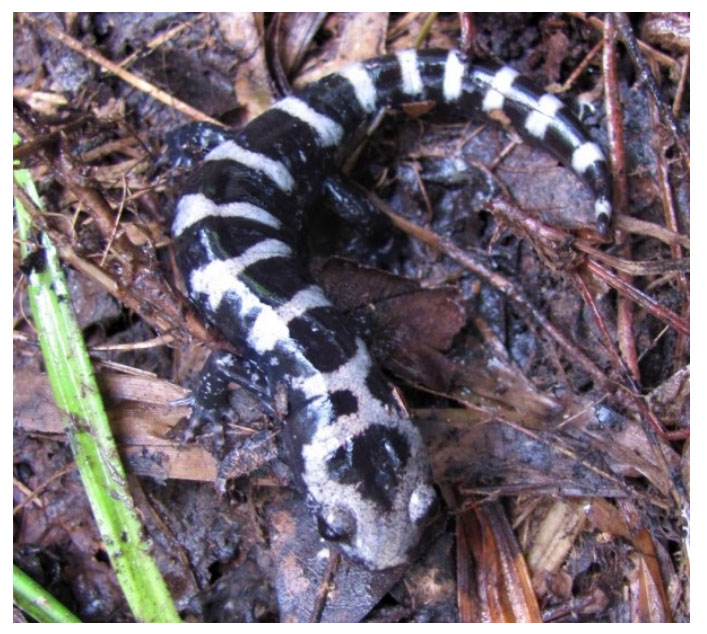 This Marbled Salamander (Ambystoma opacum), is a three-inch long burrowing amphibian that dwells in hardwood forests prone to periodic flooding from rainfall. Adult marbled salamanders live amid leaf litter
where they find earthworms and insects to eat.
In autumn, adult salamanders migrate to isolated woodland pocket ponds to reproduce. After mating, the female seeks shelter under a log near pond's edge, where she will place a dozen or more silvery-white B-B-sized eggs, and then curl around them to conserve moisture while autumn and early winter rains fill the pond and eventually flood the log.
This phase in the salamander's life cycle hinges on timing of rains that hopefully flood the log just after each embryo has developed into a 1⁄2-inch larva, complete with a pair of feathery gills that extract oxygen from the
pond's water.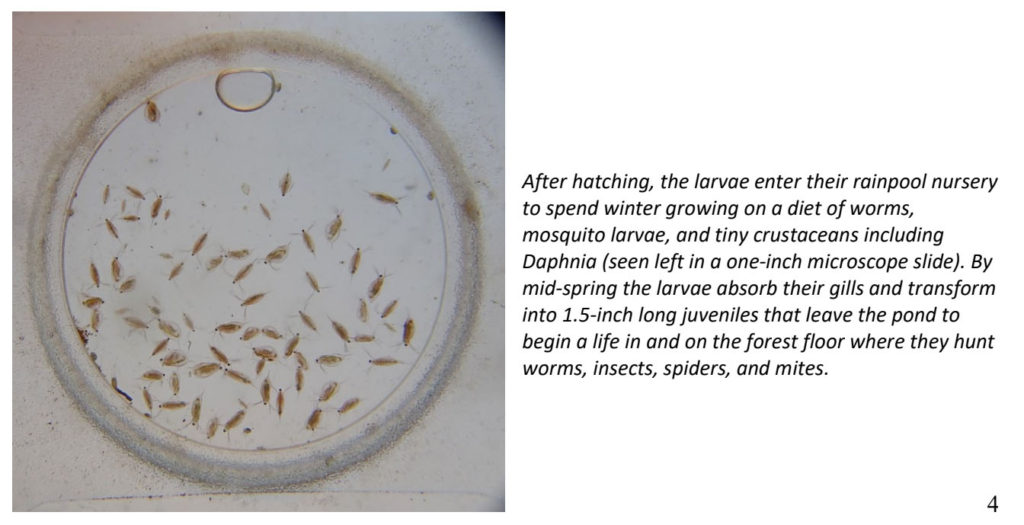 While marbled salamanders are in decline throughout much of New Hanover County, by good fortune the Northeast New Hanover Conservancy owns and protects several parcels of wooded habitat that support rainpools that we know still support other kinds of salamanders, and we are hopeful our monitoring work will reveal the presence of the beguiling Marbled Salamander.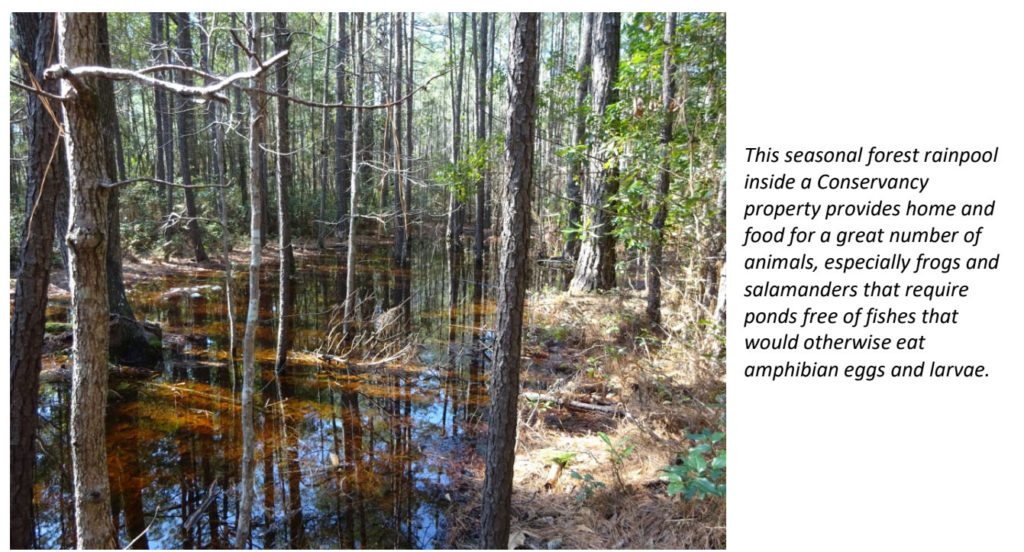 The Conservancy's monitoring work is ongoing and marbled salamanders are a focal species for us because they indicate forest ecosystem health, which is relevant to people because biodiverse forests deliver irreplaceable ecosystem services including carbon-sequestration, air filtration, and rainwater storage and cleansing; in addition to providing a compelling sense of place and inherent connection to this place we call southeast North Carolina.