The Conservancy owned .151 acres around the Landfall administration and maintenance office.  The maintenance department is in need of more space so we negotiated a land trade.  This trade takes the small piece we own around the building and gives it to Landfall.  In trade, a 39.91 acre tract is given to us!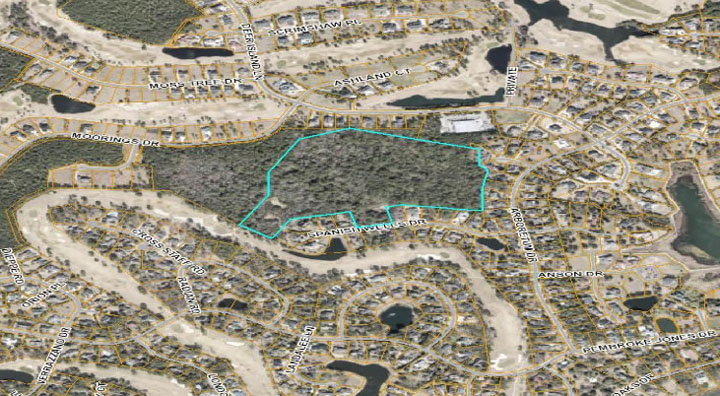 This piece (blue highlight) connects with another NENHC easement area and this addition will create a compelling greenway for hiking and nature viewing.  The easement area is currently owned by Landfall and it includes a network of nature trails that are in need of some maintenance, mostly involving debris removal following last winter's ice storms.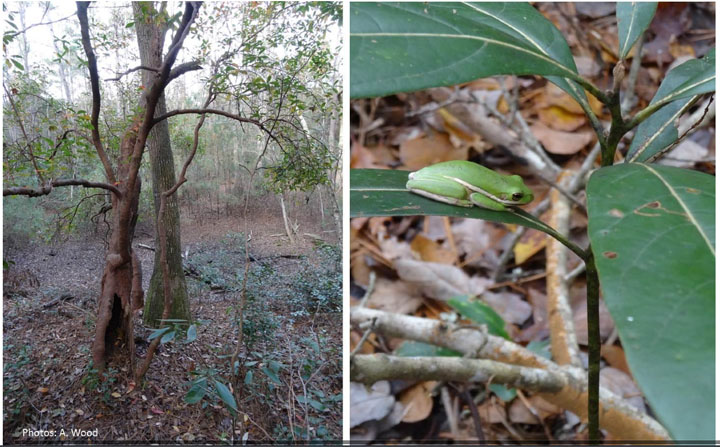 The property contains a variety of distinct habitats including patches of mixed pine and hardwood forest blended with an intact patch of swamp dominated by water tupelo. In spite of abundant rain in 2014, the ponds and swamp area are not flooded at this time.  The site's sinkhole-like pocket ponds are a rare feature in this region, and while most are dry during much of the year, they are likely important habitats for frogs, spotted turtles and songbirds.
Though most of the forest trees are in the 80-120 year age-range, many examples of older-growth trees provide evidence of this site's past history as a rich and diverse wetland environment.